| | | |
| --- | --- | --- |
| | | |
| | | |
| | | |
Nov 2013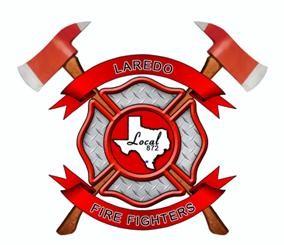 General Meeting results of the Constitution & By-Laws Amendments
225 Total Votes
Article 3 Sec. 6 For 185 = 82.22% Against 40 = 17.78%
Article 4 Sec. 2 For 203= 90.22% Against 22 = 9.78%
Article 4 Sec. 10 For 202 = 89.78% Against 23 = 10.22%
Article 10 Sec. 1 For 204 = 90.67% Against 21 = 9.33%
*All amendments passed and will be forwarded to the IAFF for approval*
Union Board Elections
227 Total Votes
President David Gonzalez 164 = 72.25% No vote 63 = 27.75%
2nd Vice-President Anthony (Tony) Stahl 175 = 77.09% No Vote 52 = 22.91%
Recording-Treasurer Gerardo (Jerry) Tovar 170 = 74.89% No Vote 57 = 25.11%
1st Year Trustee
Gilberto Gamboa 109 = 48.02% Carlos Lozano 116 = 51.10% No Votes 2 = .88%
2nd Annual
Laredo Fire Fighters Association
Family Picnic
When: Saturday, November 2nd (B-Shift), 2013
11am to 8pm
Where: Lake Casa Blanca, "El Ranchito"
5102 Bob Bullock Loop
(Entrance will be through Lake Casa Blanca main entrance)
Who: All members and families welcome
What: Kids fishing derby, moonwalks, slides, games, pizza, cotton candy, popsicles, music, etc…
Contests: Rib cook-off, Smoked brisket cook-off, and Tripita cook-off
(Association will provide all food, sodas and water. All members welcome to join. Teams must consist of at least one (1) fire fighter per team. Cook-off teams start cooking at 7am. Cooking supplies not provided. Deadline for sign-up is October 18th, 2013. Cook-off contests will be judged by a panel of three (3) judges using scoring cards.)
Sign up now!!!
Note: Bring your own fishing poles, kites, bikes, Frisbees, boats, jet skis, etc…
For more information call Roli Solis @ 319-4176 or David Gonzalez @ 237-0533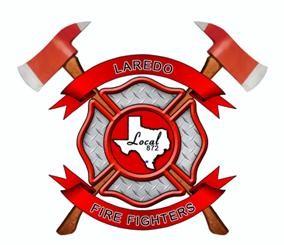 Hello members,
The Local is asking for members(and spouses/families, if they wish to participate) who want to volunteer in helping to organize and plan our 2nd Annual Family Picnic. They will be involved in organizing and running this event. We as a Local are attempting to move forward in including our families to help and work together as a team, the way we as fire fighters work together on a daily basis. For more information contact David (Gonzo) Gonzalez at (956)237-0533 or Rolando (Roli) Solis at (956)319-4176. We are looking to hold our first meeting some time next week.
Thank You,
Your Executive Board